Na dlouhá léta u mě pak Linux upadl v zapomnění. Po nějakém čase jsem se opět potkal s tím kamarádem, ze kterého se postupně začal stávat zkušený linuxák. V hloubi srdce jsem mu tiše záviděl. Jenže příkazová řádka a holý X window mi stále nepřipadaly nějak přitažlivé.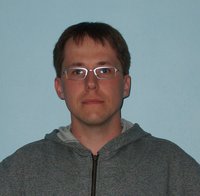 Jak šel čas, přicházely další operační systémy – Win 95, Win NT, Win 98, atd. S každou novou verzí Winů jsem se vzrůstajícím "zděšením" sledoval i stále propracovanější "péči" Microsoftu o své zákazníky. Dříve pro mě bylo běžné, že "jsem si to prostě přepálil", protože CD media se stávala stále dostupnější. Neměl jsem potřebu se tímto aspektem hlouběji zabývat. S nástupem WIN XP ve mně začalo růst rozhodnutí, že nechci jít dále cestou paliče. Navíc s nástupem XP Microsoft svou "péči" o zákazníky dotáhl k "dokonalosti" do takové míry, že mi to začínalo vadit. To ve mně vyvolávalo dávné vzpomínky na to něco, co se jmenovalo Linux.
Začal jsem si prohrávat s myšlenkou, že ho zkusím. Na internetu jsem narazil na článek o Ubuntu Ultimate. Neodolal jsem, stáhl ISO a otestoval. Byl jsem velmi překvapen, jak se Linux změnil a že už to dávno není jen příkazová řádka. Našel jsem několik drobností, které mi nevyhovovaly, a tak jsem sebral odvahu a začal testovat různé distribuce. Klíčovým zlomem bylo licenční školení Microsoftu, kterého jsem se kvůli své práci zúčasnil. Všechno nám tam tak pečivě vysvětlili, že ve mně dozrála myšlenka přejít na Linux. Pokračoval jsem v testování distribucí a nakonec jsem narazil na Mandrivu. Koupil jsem si knihu Mandriva 2008 s DVD a začal testovat. Poslední tečkou bylo, když mi automatické aktualizace něco stáhly do PC a nabídl se mi restart, který nešel vypnout.
Začal jsem směrovat všechno své úsilí, abych se "přeučil" na Linux. Musím přiznat, že v notebooku mám stále dual boot, ale používám jej stále méně a méně. Postupně jak objevuji nové programy pro Linux, opouštím svět Windows. Linux považuji za hodně nadějný směr a fandím mu – i celému open source softwaru. Věřím, že je otázka času, kdy si svobodný software vydobude své právoplatné místo.
Programy, které nejčastěji používám, jsou K3b, Autoscan, Amarok, Skype, OpenOffice.org, Krusader, Evolution, Kdenlive, Mozilla Firefox, Putty a další.
Nechci vychvalovat Linux do nebe – vzpomínám na chvíle, kdy jsem myslel, že už ho vyhodím a zapomenu na něj. Jenže mě tak chytnul, že mi to nedalo a když jsem vychladl, tak jsem to zkusil znova, a tak se postupně dostával dál a dál. Nakonec to vyřešil můj notebook za mě – začal se mi v něm rozpadat obraz – a jedině v Linuxu to nezlobí, takže pokud chci pracovat, aniž bych trnul strachy, kdy se mi rozpadne obraz a budu muset natvrdo restartovat, musím používat Linux.
Nechci ani pomlouvat Windows – s XP jsem byl dost spokojený, ale velmi mi začala vadit ta věc, že i když si systém koupím, tak si s ním nemohu dělat, co chci a i přes to, že jsem za něj zaplatil, tak mi někdo neustále určuje, jak s ním můžu zacházet. S Linuxem mohu experimentovat a když mi v PC něco "klekne", tak to vyměním a nemusím systém znova aktivovat a jiné podobné komplikace.
Na Linuxu je přitažlivá svoboda. Každý normální člověk miluje svobodu. Je to výzva. Myslím, že je na čase zahodit předsudky o příkazové řádce, najít si "distribuci svého srdce" a Linux alespoň jednou pořádně vyzkoušet. Součástí svobody je totiž i možnost volby ...