Jiná deska pro AMD znamená i nový procesor, asi i RAM. Taky AGP grafická karta se těžko shání. To vypadalo na nový počítač. Sehnal jsem ale starší desku se socketem A, žel bez driverů. Další problém. Zkusil jsem instalovat Linux. Mandriva 2007.0 si poradila, nepotřebovala drivery, Fast Tracky a podobné nesmysly. O té doby používám Linux a jsem spokojen.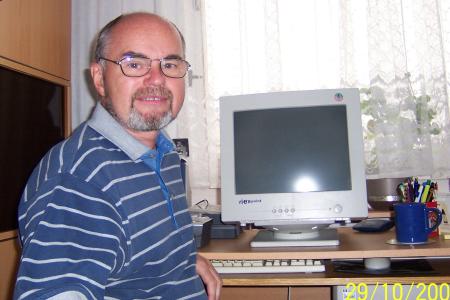 Používám běžné programy jako OpenOffice.org, Firefox, přehrávače filmů a hudby. V poslední době používám hodně Audacity pro vylepšení MP3, které jsem získal přehráváním LP desek.
Linux není dokonalý, třeba majitelé GK ATI X1650 Pro, mezi které patřím, mají smůlu. Nepodařilo se mi využít všech možností karty, dělal jsem vše možné podle rad na stránkách Linuxu. Taky s připojením ADSL je problém, firmware není ve free verzích. A dodnes jsem třeba nerozchodil formátování disket, naštěstí to není moc potřeba.