Počítače ma vždy bavili a stále som sa snažil ísť dopredu vo svojich vedomostiach. Linux som poznal už predtým, ale myslel som si, že je to len chabá náhrada Windowsu, keďže je zadarmo.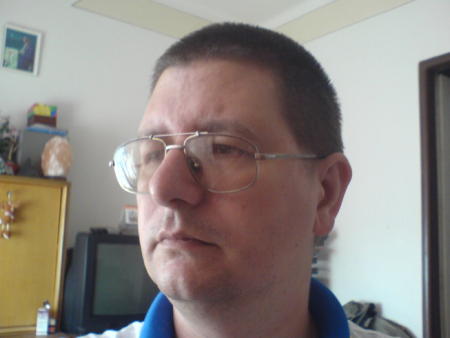 Až raz som čítal jeden článok blogera, ktorý písal o Linuxe tak zanietene, že ma zaujal. Zhodou okolností to bol Stanislav Hoferek, autor linuxového manuálu pre začiatočníkov. Keďže vysvetlil, že sa dá Linux vyskúšať bez toho, aby som musel niečo inštalovať, rozhodol som sa stiahnuť si ho a skúsiť.
Stiahol som si teda Ubuntu 7.04 a vyskúšal ho ako live CD. Samozrejme ma okamžite zaujal, a tak som pristúpil k ďalšiemu kroku a na časť HDD som si ho nainštaloval. Keďže mám rodinu, všetkým som vysvetlil, čo som do toho počítača dal a ako sa dostanú cez zavádzač na ten svoj Windows.
Pár mesiacov som sám na Win ani nešiel. Vôbec som to nepotreboval až raz neskoro v noci som potreboval hodiť do mobilu nejaké veci cez Bluetooth a keďže som nevedel, ako na to, tak som sa prehodil na Win. Po štyroch reštartoch a ďalších problémoch s inštaláciou driveru som vypenil. Moja rodinka totiž na Win vôbec nechodila a Win najprv inštaloval aktualizácie za niekoľko mesiacov.
Od toho dňa má moja rodinka v Linuxe vlastné profily a dnes už má Ubuntu 8.04 vyhradenú väčšiu časť HDD. Pod Ubuntu sa nikto z rodiny nebojí napaľovať a na K3B nedajú dopustiť. To Bluetooth som potom na druhý deň rozbehal za 5 min vďaka OBEX klientu. Na tvorbu vlastných DVD používam KINO a ManDVD. OpenOfice.org mám aj v práci. Hier sme si tiež našli dostatok, ktoré nás plne zabavia a Amarok na prehrávanie hudby je to najlepšie, čo som pod Windows márne hľadal. Ubuntu som doporučil aj iným rodinám a sú s ním vrcholne spokojný. V blízkej dobe to vyzerá tak, že Ubuntu dostane celý HDD, pretože pri zakúpení novej základnej dosky sa stane Windows nelegálny.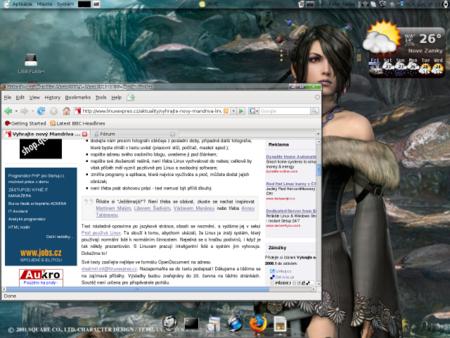 Občas k nám chodia ľudia, ktorí sú odchovaný na Windows a potrebujú si niečo spraviť na internete a niečo vytlačiť a ešte sa nestalo, že by mali problémy s prácou na Linuxe, dokonca sú prekvapený, ako jednoducho sú niektoré veci riešené. Mne odpadlo pravidelné preinštalovávanie (4x do roka) PC kvôli napadnutiu rôznymi vírusmi a trójskymi koňmi.
Dnes teda mnohým ľuďom pomáham pri prechodoch na Linux a rôznym podnikateľom pri legalizovaní ich softvéru, ako svoj koníček.