Hráči na Linuxe majú opäť dôvod na radosť s ohlásením príchodu natívneho portu hry Shadow of the Tomb Raider pre operačné systémy Linux a MacOS.
---

Tuesday, 29. October 2019 | Autor Ivan Kmeťo | 1
Už jsou to skoro dva roky, co jsem napsal článek o hraní na Linuxu. Co se za tu dobu změnilo? Co očekávat v následujících měsících?
---

Wednesday, 26. October 2016 | Autor František Zatloukal | 7 | známka 1.67
benchmark, hra, rychlost, výkon

S příchodem platformy Steam na Linux a s ním spojeným přívalem "áčkových" herních titulů se docela zapomíná, že existují zajímavé svobodné hry, které mají hráčům hodně co nabídnout. Jednou z her, na kterou by se rozhodně zapomenout nemělo, je již přes deset let vyvíjená real-time strategie 0 A.D.
---

Monday, 13. January 2014 | Autor Vojtěch Trefný | 14 | známka 1.14
hra, strategická hra, trefný
Toužili jste se někdy vrátit do dětských let a zahrát si staré pecky z PlayStationu? Máte možnost, v tomto článku si ukážeme, jak spustit hry z konzolí PlayStation 1 a 2 na počítači s Linuxem.
---

Monday, 6. January 2014 | Autor František Zatloukal | 8 | známka 1.82
hra, linux, playstation, zatloukal

Společnost Valve, známá především díky svému digitálnímu obchodu Steam, představila v září vlastní operační systém určený jako herní a multimediální centrum, den poté herní konzoli Steam Machine a nakonec gamepad Steam Controller.
---

Friday, 25. October 2013 | Autor František Zatloukal | známka 3.65
steam, steamos, valve, zatloukal

Nová herní platforma OUYA je postavená na Androidu a otevřená vývojářům her a softwaru. Její cesta začala na Kickstarteru, na nápad se vybralo mnohem více peněz, než bylo původně potřeba. Dnes je zařízení reálné a začíná se prodávat. Jak změní herní trh a co vlastně nabízí jiného oproti klasickým konzolím?
---

Wednesday, 5. June 2013 | Autor Lukáš Zapletal | 7 | známka 2.00

Do rukou se nám dostala nová linuxová konzole OUYA, která definuje novou oblast herního světa - OUYA je takzvaná mikrokonzole. Nahradí Playstation 3 a XBox 360 ve vaší ložnici? Podrobně jsme ji prozkoumali. Video uvnitř článku.
---

Tuesday, 4. June 2013 | Autor Lukáš Zapletal | 9 | známka 1.00
hry, pařba, zábava, zapletal
Mnoho nejrůznějších simulátorů všeho druhu se snaží uchvátit uživatele zejména svojí realističností, která je mnohdy vykreslena velmi propracovanou grafikou, fyzikálními vlastnostmi či reálnou komunikací po síti. Patříte-li mezi ty, kdo jsou posedlí létáním, pak vězte, že FlightGear patří k absolutní špičce!
---

Tuesday, 23. April 2013 | Autor Jan Rippl | 7 | známka 1.46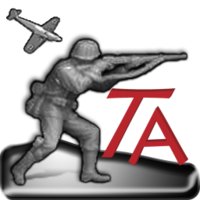 Podmaňte si Evropu v době rozpínající se říše císaře Napoleona, bojujte o svět ve 2. světové válce, vybudujte vesmírné impérium nebo si zahrajte v bitvě o Středozemi známé z Tolkienových knih. To vše a mnohem více nabízí tahová strategická hra TripleA.
---

Monday, 25. March 2013 | Autor Pavel Petřík | známka 2.00

Máte-li rádi fantasy svět, RPG Flare bude hra přesně pro vás. Staňte se hrdinou pohádkového světa. Za pomoci svého meče, luku a kouzel se vypořádejte se všemi nepřáteli, kteří se vám připletou do cesty a pomozte obyvatelům říše od útlaku všudypřítomných nestvůr. 
---

Monday, 18. February 2013 | Autor Pavel Petřík | 9 | známka 1.00
fantasy, hra, rpg, zábava
Máte rádi logické hříčky a chcete si občas jen na chvilku zapařit nějakou rychlovku? Tak právě pro vás je připraven set pěti her: Amoebax, Enigma, Krank, Pax Brittanica a ZAZ. Nenáročné hry pro ukrácení volné chvíle, které si bez problémů zahrajete také na výkonnostně slabším hardwaru. 
---

Monday, 4. February 2013 | Autor Pavel Petřík | 3 | známka 1.20