Tento seriál bude pravidelně shrnovat události okolo open source, otevřených dat a datových formátů ve veřejné správě za uplynulý měsíc.
---

Sunday, 15. November 2015 | Autor Lukáš Jelínek
open source, otevřené formáty, státní správa, veřejná správa

Existuje veľa zálohovacích nástrojov, tak prečo použivať Mondo Rescue? Je komplexný a ponúka veľa možnosti a vyberie si z nich každý, či začínajúci užívateľ alebo správca serverov. Prečítajte si následovný článok a dozviete sa, čo tento nástroj ponúka a ako s ním vytvoriť zálohu, ktorú potom môžete použiť na obnovu. 
---

Monday, 12. August 2013 | Autor Peter Gažo | 3 | známka 1.31
gažo, mondo, slovensky, zalohovanie

Firma Kaspersky Lab, největší soukromě vlastněná firma, která se zabývá softwarovou a IT bezpečností, uspořádala v Praze pro novináře, obchodní partnery a zákazníky sérii přednášek o trendech v počítačové bezpečnosti. Součástí programu byla i prezentace spoluzakladatele firmy Eugena Kasperskeho o hrozbách, kterým v oblasti IT musí čelit jak podniky, tak státní infrastruktury. 
---

Monday, 29. July 2013 | Autor Robert Krátký | známka 3.31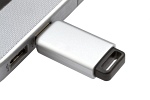 Zřejmě každý zkušenější uživatel má v blízkosti počítače nějaké to "záchranné" CD nebo DVD, případně live verzi Linuxu. Pokud se vám, tak jako mně, zvýší počet CD/DVD nosičů, přestává být praktické probírat se stohem obalů médií. Nemluvě o trpké pachuti, pokud je požadovaný obal nalezen bez média, jež je po objevení v šuplíku stolu odmítáno mechanikou počítače kvůli zanedbatelnému škrábanci na povrchu.
---

Monday, 15. July 2013 | Autor Vladislav Konopík | 4 | známka 1.56
boot, distribuce, grub, konopík

Pokud se pohybujete ve světě IT, tak dříve či později skončíte u faktu, že vaše data jsou to nejcennější, co máte, a proto je nutné je pravidelně zálohovat. Všude si můžete přečíst, jaký program využít a jaká média, méně často pak už jen popis, jak vlastně zálohovat. Pokusím se vám popsat několik zálohovacích strategií, které mají největší význam především pro firmy. 
---

Tuesday, 2. July 2013 | Autor Svatopluk Vít | 7 | známka 1.44
bezpečnost, firma, zálohovací strategie, zálohování

Zálohování není oblíbenou činností nikoho. Nejrůznější programy se nám proto snaží tuto činnost ulehčit, jak to jen jde. Každý z nich na to ale jde po svém. V tomto článku se podíváme na jeden méně známý program, který by si pravděpodobně zasloužil více pozornosti, než se mu dostává. 
---

Monday, 24. June 2013 | Autor Michal Halenka | 7 | známka 1.00
Ač by se toto téma mohlo někomu zdát příliš sofistikované na to, aby se jím nějak blíže zabýval, šifrování je v dnešní době naprosto nevyhnutelnou a samozřejmou součástí práce s daty. Velmi často se každý z nás setkává s nejrůznějšími technikami ochrany dat před nepovolanými osobami, netušíme ale, co a jakým způsobem je šifrováno. 
---

Monday, 10. June 2013 | Autor Jan Rippl | 44 | známka 2.36
bezpečnost, hesla, šifrování

V niekoľkých na seba nadväzujúcich článkoch vám popíšem možnosti a predvediem ukážku praktického nasadenia podľa môjho názoru veľmi kvalitného softvéru GLPI (Gestionnaire libre de parc informatique). Ide o komplexný nástroj na manažment a správu IT prostriedkov. 
---

Thursday, 30. May 2013 | Autor Ondrej Dzivý Balucha | 7 | známka 1.25
glpi, helpdesk, management, správa it
Znáte GlusterFS? Doslechl jsem se o něm až v okamžiku, kdy Red Hat koupil firmu Gluster, která stála za jeho vývojem. GlusterFS je distribuovaný open-source souborový systém a je dostupný snad v každé distribuci. Dají se s ním dělat kouzla, o kterých se vám ani nesnilo.
---

Friday, 24. May 2013 | Autor Libor Zoubek | 1 | známka 1.18

Stejně jako každý den ráno vychází slunce a večer zapadá, tak i Debian, stálice v linuxovém světě, přichází v pravidelně nepravidelných intervalech s novou verzí. Jaké jsou novinky v nově vydané stabilní verzi Debianu s kódovým označením Wheezy, jak postupovat při aktualizaci staré verze Debianu a další informace naleznete v následujícím článku. 
---

Monday, 20. May 2013 | Autor Martin Šín | 11 | známka 1.29