Už jsem o tom slyšel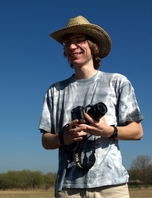 S o něco starším kamarádem jsme si kdysi koupili za hrůzostrašných 200 Kč (to jsme ještě oba byli na ZŠ a jen o kapesném) tenkou instalační příručku Red Hat Linux 6.2 (vyšla 2000), smazali svoje Windows 98 a nainstalovali nový systém. Instalaci Windows už jsem tehdy měl zmáknutou dokonale (Inu, hry... ;-) ) a tohle nebylo složitější. Tehdejší KDE 1 se mi docela líbilo a vzpomínám si, že jsem byl uchvácen, že ten systém dělá naprosto přesně to, co mu řeknu. Což mnohdy vedlo k rychlému řešení, jindy k vložení instalačního CD... To byl pocit z Windows neznámý. Ale po chvíli hraní si jsem se vrátil k Windows. K hraní.
Uplynulo pár let. Na gymplu nám vyměnili stará Pentia I za nové rychlé Celerony a ze starých strojů udělali terminály. Běžel na nich nějaký Red Hat a fascinovalo mě, že to je skoro stejné rychlé jako ty nové. Ale v podstatě to sloužilo jenom jako prohlížedlo internetu a na hraní Mahjongu. Nikdo v okolí Linuxu moc nerozuměl, a tak nebylo koho se zeptat.
S novým strojem
K Linuxu jsem se naplno dostal (nechci říct vrátil, protože předchozí pokusy nestály za mnoho) až na Přírodovědecké fakultě UK, když jsem si koupil nový notebook. Bez software. Možná kvůli zatuchlým Windows 98 na staré domácí herce (občas místo zapnutí jen zlostně pípala) a stále polozhrouceným Windows XP ve studovně u biologické knihovny (už nastoupila správcovská despocie a je to lepší). A krom toho se mi nechtělo vyhazovat prachy. Tak jsem vyrazil do prvního knihkupectví a koupil za krásných 200 Kč tenkou instalační příručku s Fedorou. Instalace proběhla hladce, KDE 3.5 bylo o poznání krásnější než cokoliv okolo a hardware běžel, jak měl.
Překvapilo mě, jak snadno jsem se s tím naučil a kolik možností nastavení naprosto všeho mám k dispozici. Nabídka software byla úžasná a některý speciální software, co potřebuji jako biolog, je buď i v linuxové verzi, anebo mi běží pod Wine.
Zakotveno
Kamarád mě po čase přesvědčil na Ubuntu, ale mně to GNOME nějak nesedí, tak jsem dlouho používal Kubuntu. Verze 7.10 mě ale hodně štvala (poněkud experimentální, se spoustou b*rdelu) a já odešel k openSUSE. Nádherný systém. Dotažený, promakaný. Jen v repozitářích by mohlo být více softwaru.
Co se mi na Linuxu líbí
Předně je to jeho cena. :-) Je prostě neuvěřitelné, že za cenu média získám mnohdy větší kvalitu než u placených produktů. Třeba takové K3B je skutečně výborný nástroj.
Otevřenost, volný tok nápadů, přátelská komunita a možnost zeptat se, když něco nejde (a obvykle dostanu správnou odpověď).
Obrovská konfigurovatelnost prostředí. Nejenom jednotlivých programů (které jsou v rámci KDE velice dobře propojeny), ale i celého desktopu.
Správa software. Je super mít k dispozici tisíce programů na pár kliknutí myší. A navíc se systém stará o to, aby v počítači nezůstával nepořádek. Skvělé.
Konfigurační soubory a vůbec všechno pěkně v /home. Je super, jak snadno lze přenášet veškerá nastavení s počítače na počítač (a to i mezi distribucemi) i věci jako uložené maily nebo historii chatu.
Co používám
Texty běžně píšu v OpenOffice.org, ale pomalu se učím s LaTeXem (ve skvělém IDE Kile, hlavně proto, že databázi literatury v BibTeXu (spravuji ji KbibTeXem) považuji za mnohem lepší, než možnosti v OpenOffice.org. Krom toho je export do BibTeXu podporován vědeckými on-line databázemi a Google Scholarem.
Na statistiku používám balík R, jeho nová GUI: doplněk R4Calc do OpenOffice.org Calc a skvělé GUI Rkward, které dělá R mnohem přístupnější i těm, co neradi příkazovou řádku.
Na obrázky používám hlavně nástroje ze sady KDE: digiKam na správu fotek, Gwenview na prohlížení. A samozřejmě GIMP. Na vektorovou grafiku Inkscape.
Speciální software typu ClustalX buď je i ve verzi pro Linux, anebo mi běhá pod Wine (GeneMarker).
Velmi se mi líbí sada programů z KDE (Korganiser, KadressBook, Kmail, Kopete, … http://pim.kde.org/) - nejen jejich funkčnost, ale i propojenost.
Celkově mi žádný software nechybí. Už je to naopak: nehledám linuxovou alternativu pro to, co jsem používával na Windows, ale Windows by mi musel nabídnout stejnou kvalitu a nabídku jako Linux. A o tom dosti pochybuji. :-)
Trochu pomáhám s českým překladem openSUSE
Když mám čas a energii, dávám na web svoje fotky jako připravené plochy.