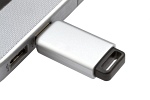 Zřejmě každý zkušenější uživatel má v blízkosti počítače nějaké to "záchranné" CD nebo DVD, případně live verzi Linuxu. Pokud se vám, tak jako mně, zvýší počet CD/DVD nosičů, přestává být praktické probírat se stohem obalů médií. Nemluvě o trpké pachuti, pokud je požadovaný obal nalezen bez média, jež je po objevení v šuplíku stolu odmítáno mechanikou počítače kvůli zanedbatelnému škrábanci na povrchu.
---

Monday, 15. July 2013 | Autor Vladislav Konopík | 4 | známka 1.56
boot, distribuce, grub, konopík

Ve firmách a organizacích se často používá poštovní server Microsoft Exchange v kombinaci s klienty Microsoft Outlook. Používání tohoto řešení je poměrně nákladné a přináší i další požadavky, kterým je potřeba vyhovět, a současně v něm chybí některé funkce v jiných programech běžné. Proto se v praxi čím dál častěji objevuje otázka, čím Exchange nahradit. Tento článek přináší na tuto otázku stručnou odpověď.
---

Tuesday, 7. May 2013 | Autor Lukáš Jelínek | 26 | známka 1.01
firma, groupware, komunikace, openchange

Pokud je náplní vaší práce podpora koncových uživatelů výpočetní techniky, můžete jistě potvrdit fakt, že její podstatnou součástí je často řešení "neřešitelných" problémů. Na tyto pestré úkony existuje mnoho specializovaných nástrojů a peníze, které za jejich licence zaplatíte, jsou nemalé. Přinášíme několik tipů, jak posílit svou odbornou pověst a peníze firmě ušetřit. 
---

Wednesday, 24. April 2013 | Autor Svatopluk Vít | 11 | známka 1.44

Společnost mapFactor nabízí kromě placených produktů i bezplatnou aplikaci Navigator FREE pro telefony se systémem Android nebo Windows Mobile, která vás provede světem pomocí podkladů založených na OpenStreetMap. Pokud nepotřebujete autonavigaci jako profesionálové, ale využijete ji jen čas od času na dovolenou, nebo k promotání se neznámým městem, mohl by být pro vás Navigator FREE to pravé.
---

Friday, 21. December 2012 | Autor Mirek Ryšán | 12 | známka 1.00
android, mapy, navigace, openstreetmap
Je tady další díl seriálu, který srovnává systémy Linux a Windows. Bude zaměřen na to, jak v tom kterém systému vypadá pracovní prostředí a jak se toto prostředí (a aplikační programy) ovládá.
---

Thursday, 15. November 2012 | Autor Lukáš Jelínek | 18 | známka 1.50
gnome, jelínek, kde, linux

Open-source aplikace nejsou jen výsadou linuxových distribucí, často jsou určeny i pro jiné operační systémy a jsou i takové, které jsou určeny primárně pro Microsoft Windows. Jednou z těchto aplikací je také PortableApps.com. Jak už název napovídá, jedná se o sadu aplikací přenosných na flash disku, paměťové kartě, externím disku nebo třeba po síti.
---

Tuesday, 25. September 2012 | Autor Václav Hejda | 12 | známka 1.50
chrome, hejda, libreoffice, windows

Každý již jistě slyšel o souborových systémech. Většina z Vás ví, že je to systém, do kterého se ukládají data na pevném disku. Ale jak to všechno přesně funguje, že tam někde nějaké data jsou a nevypadnou, to už každému tak jasné není. Připravil jsem si proto pro Vás přehled nejzákladnějších udajů a principů nejpoužívanějších souborových systémů v Linuxu.
---

Monday, 21. November 2011 | Autor Václav Hejda | 19 | známka 1.44
blog, ext4, hejda, souborový systém

Společnost Oracle uvedla na trh zařízení Oracle Database Appliance. Toto kompletní databázové řešení se skládá z databázového serveru Oracle Database 11g Release 2, technologie Oracle Real Application Clusters na serveru Sun Fire server cluster se dvěma nody a operačním systémem Oracle Linux.
---

Saturday, 19. November 2011 | Autor Václav Hejda
databáze, firemní aplikace, hejda, oracle

Oracle oznamuje dostupnost databáze Oracle NoSQL a nabízí ji ke stažení v rámci své sítě Oracle Technology Network. Verze Community Edition je k dispozici pod licencí open source. 
---

Sunday, 6. November 2011 | Autor Václav Hejda
hejda, nosql, oracle, oracle nosql
Společnost Cisco představila univerzální komunikační nástroj jménem Cisco Jabber. Jak z názvu vyplývá, jeho jádrem je otevřený standard XMPP/Jabber.
---

Saturday, 19. March 2011 | Autor Vlastimil Ott
cisco, jabber, komunikace, videokonference