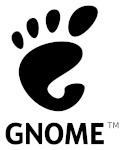 Vychází aktualizované prostředí GNOME 40. Krom četných oprav přináší významné změny v uživatelském rozhraní, možnostech přizpůsobení a funkcích. 
---

Friday, 2. April 2021 | Autor Petr Valach | 10

Vývoj Ubuntu 19.10 se blíží ke konci, proto již byla zveřejněna většina novinek, která se v tomto vydání objeví. Půjde zejména o kompresy LZ4, GNOME 3.34 a vydání bez 32bitové verze. Tyto novinky spolu s dalšími činí verzi zajímavou. Konkrétněji se na tyto novinky podíváme dále v článku.
---

Friday, 20. September 2019 | Autor Tomáš Pospíšil

Pracovní prostředí GNOME vyšlo v první údržbové verzi, která přináší velké množství oprav a vylepšení základních komponent. GNOME 3.28 je možné po tomto vydání prohlásit za plně připravené na pracovní použití.
---

Monday, 16. April 2018 | Autor Tomáš Pospíšil

Uběhlo půl roku a na svět se dostalo další, v pořadí už páté vydání třetí generace GNOME. I tentokrát je přísun novinek víc než úctyhodný: vylepšení v rozhraní prostředí, nové aplikace a rozšíření nastavení. Zaměření na detaily ukazuje, že prostředí začíná dozrávat. 
---

Monday, 8. April 2013 | Autor Jiří Eischmann | 20 | známka 1.25
eischmann, gnome, recenze

Vývojáři distribuce SolusOS oznámili, že vytvořili fork GNOME Classic a pojmenovali ho Consort.
---

Thursday, 17. January 2013 | Autor Vlastimil Ott | 36 | známka 1.00
consort, gnome

Plánujete-li vytvořit nebo vytváříte-li webovou prezentaci, budete k tomu samozřejmě potřebovat nějaký FTP klient, ať už integrovaný ve správci souborů, nebo samostatně nainstalovanou aplikaci. Dnes si ukážeme pár FTP klientů nejen pro Linux a nakonec se dočkáte i srovnávací tabulky.
---

Wednesday, 12. September 2012 | Autor Tomáš Mores | 14 | známka 1.25
firefox, ftp, přehled, web

GNOME Shell díky svému návrhu umožňuje prakticky neomezenou upravitelnost. Využila toho komunita, která již vytvořila desítky rozšíření, která mění prostředí GNOME jak vizuálně, tak funkčně. Pojďme se podívat na ty nejpovedenější.
---

Friday, 7. September 2012 | Autor Jiří Eischmann | 19 | známka 1.00
eischmann, gnome 3, gnome shell, rozšíření

Čím jsme starší, tím častěji se nám stává, že zapomínáme na mnoho důležitých věcí, ať už jsou to oslavy narozenin, jít něco někam zaplatit, či udělat nějakou práci. A s postupem času to bude nejspíš horší a horší. A tak není divu, že nejrůznější pomůcky, které nám mohou připomenout to či ono, se pro nás pomalu, ale jistě stávají nutnou výbavou pro každý den.
---

Friday, 15. June 2012 | Autor Jan Rippl | známka 1.62
deník aktivit, rippl, zeitgeist

Už je to rok od té doby, co světlo světa spatřila třetí generace GNOME. Byla jako atomová puma hozená do poklidných vod evolučního vývoje druhé generace. Za ten rok udělali vývojáři značný kus práce. Přidali mnoho nových vlastností a pracovali na opravě největších přešlapů. I nadále dělají také odvážné změny v designu. Jejich cíl je i nadále neměnný – moderní prostředí, které se jednoduše ovládá. Jak se jim to podařilo ve verzi 3.4?
---

Wednesday, 28. March 2012 | Autor Jiří Eischmann | 37 | známka 1.12
aktuality, eischmann, gnome, novinky
Decibel je open-source hudební přehrávač pro Linux. Jeho ideou je jednoduchost, uživatelská přívětivost a hardwarová nenáročnost, uvidíme, jestli se mu to podařilo.
---

Friday, 23. March 2012 | Autor Tomáš Mores | 4 | známka 1.00
audio, gtk, hudba, multimédia