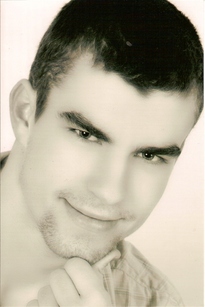 V roce 2007 jsem poprvé zaslechl o Linuxu a jako počítačový nadšenec jsem se ho jal brzy i vyzkoušet. Nejdříve to byla jen live CD, první byl Slax. Seznámení s prostředím mi nedělalo problém, aplikace byly podobné, ne-li stejné jako ty ve Windows, ale vůbec jsem nevěděl, jak se o Linux starat. Proto jsem jeho instalaci stále odkládal. Nakonec jsem ale sebral odvahu a jal se instalovat. Rozdělení disku jsem provedl ještě z Windows, ale pak už jsem nabootoval instalační CD Freespire. Instalace se povedla na první pokus, ale se systémem jsem si přeci jen moc nerozuměl. Další pauza od Linuxu.
Pak jsem ale narazil na internetu na distribuci Ubuntu (tenkrát verze 7.04). Po pár pokusech s live CD přišla další instalace Linuxu. To bylo v červnu 2007. Od té doby jsem Windows prakticky nepotřeboval. Je pravda, že začátky nebyly nejjednodušší, ale problémů nebylo moc, hodně mi pomohlo české fórum Ubuntu a rychle jsem si na systém zvykl.
Linux jsem si zamiloval. Líbí se mi svoboda, kterou mi dává. Líbí se mi jednoduchost Ubuntu. Líbí se mi filozofie open source.
Dříve jsem nadával na Windows a tvrdil, že je to špatný systém, protože to dělal každý a já chtěl držet krok. Od doby, co používám Linux, jsem "zmoudřel". Na Windows sice nadávám stále, ale už z jiných důvodů. Jakákoli práce na Windows mi přijde složitá. Proč mám po instalaci systému doinstalovávat desítky programů, když můžu mít vše v základu? Proč mám instalovat antivirus , když v Linuxu jsem toto nikdy řešit nemusel? Proč mám hledat software složitě na internetu, když existují repozitáře s balíčky? Navíc lze v Linuxu mnoho věcí provést mnohem rychleji přes terminál, což se mi ve windowsové příkazové řádce nikdy nedařilo.
Linux je krásný systém, který dává uživateli svobodu. Ano, některé věci se v něm mohou dělat trochu složitěji, ale při volbě dobré distribuce padají i tyto nedostatky.
A nakonec ještě otázka k odpůrcům Linuxu: Je Linux opravdu špatný operační systém, nebo je špatný prostě proto, že některé věci řeší jinak než Windows? Když si na tyto rozdíly zvyknete, poznáte krásu linuxového světa.