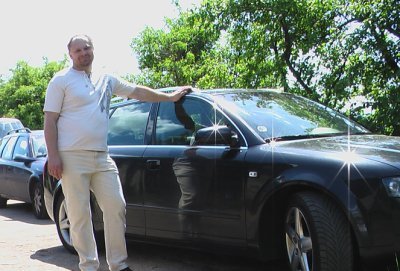 Internet tehdy začínal a já v rámci SVOČ pod unixem připravoval první český manuál pro práci s Internetem – email (elm, pine), gopher, ftp, základní příkazy unixu … Po promocích jsem se v praxi s Linuxem moc nesetkal a používal jsem, jako většina lidí, MS Windows. Teprve později jsem poznal Linux o trochu více, když jsem spolupracoval s lidmi stavějícími linuxové servery pro připojování k Internetu (WiFi).
Tehdy tou osudnou distribucí byl Red Hat verze 5.1 i s instalační knížečkou a 6.0 z časopisu PC World. Samozřejmě jsem si s Linuxem ze začátku spíše hrál, než že bych jej používal. Postupně jsem zjišťoval, co vše tento pro mne tehdy tajuplný operační systém umí a neumí. Skončil jsem u Red Hat 7.1 a nalézal nové a nové distribuce a nebylo jich zrovna málo. Má cesta vedla přes Mandrake (8., 9.), College Linux (ten, musím podotknout, byl vynikající, ale jeho vývoj na desktopu již skončil) a SuSE Linux. Nakonec se mi díky mému kamarádovi dostal do ruky časopis Linux+ a s ním distribuce Aurox 9.1 (RH9 based, později FC based). Byl jsem z Auroxu nadšen a začal jsem Linux používat čím dál tím víc. Od té doby používám výhradně Linux. Pouze kvůli pár uživatelům, většinou účetním (bohužel existuje pouze jeden účetní systém pro Linux – Honey Calc) jsem nucen mít i MS Windows.
Nakonec byl Aurox prodán společnosti COBA Solutions Sp. z o.o. a jeho vývoj náhle ustál, přestože bylo přislíbeno ve vývoji pokračovat. Na webu se objevila informace, že vývoj byl pozastaven a uživatelé mají přejít na distribuci Fedora Core. A mé trápení tím opět začalo. Hledal a zkoušel jsem jiné distribuce, které by mi vyhovovaly. Od Ubuntu, DreamLinux, Fedory, Knoppixu, Debianu, PCLinuxOS, CentOS, FreeSpire až po Slax. Každá distribuce měla své klady i zápory. Některé distribuce se mi líbily, jiné méně. Asi nejvíce mne z výše uvedených distribucí uchvátily PCLinuxOS (na desktop) a CentOS (na server).
Nakonec jsem objevil Jazz Linux (CentOS based), nový produkt bývalých autorů Auroxu. Jeho nastavení, podpora a myšlenka jsou téměř stejné jak u mého oblíbeného Auroxu :-) Bohužel je ještě v "plenkách". Do budoucna by však mohl být dosti používaným systémem. Dle nasazení v praxi však používám různé jiné distribuce.
Tím nechci vychvalovat Linux a zatracovat jiné OS nebo tvrdit, že určitá distribuce je lepší než ty druhé. Živím se jako webmaster a programátor a ze svých zkušeností vím, že klienta a uživatele většinou nezajímá, co má na počítači, ale aby to mělo následující vlastnosti: jednoduché ovládání, české prostředí, finanční dostupnost (nejlépe zdarma) a aby to dělalo to, co potřebuje. Strach z Linuxu plyne spíše z obav z neznáma a s tím spojené malé informovanosti o tomto systému.
Mám na svém notebooku MS Windows Vista a CentOS. Většinu práce provádím na Linuxu a těch pár zbylých úkonů na Windowsech. A proč vlastně Linux? Je to stabilní operační systém, nemusím se obávat virů, zvykl jsem si na více pracovních ploch, spousta věcí se mi v Linuxu dělá jednodušeji a rychleji a je mi prostředím příjemnější. Průšvih nastává, když u klienta ve Windowsech přepínám klávesnici jako v Linuxu a divím se, že to nefunguje ;-)