Táto kniha sa v trinástich kapitolách snaží predostrieť čitateľovi ako testovanie zapadá do životného cyklu vývoja softvéru, poukázať na jeho význam, popísať jednotlivé procesy, nastoliť otázky a dať na ne aj odpovede. 
---

Monday, 18. December 2017 | Autor Ondrej Dzivý Balucha | známka 1.00
dzivý balucha, kniha, recenze, testování

Knihy z edice CZ.NIC mě jako čtenáře oslovují často a jinak tomu nebylo ani u titulu Výkonnost open source aplikací. Kniha s podtitulem Rychlost, přesnost a trocha štěstí, kterou z různých článků editoval Tavish Armstrong, poskytuje náhled do zcela odlišných oblastí vývoje softwaru z různých úhlů. A vše začíná pěkně zostra.
---

Wednesday, 19. October 2016 | Autor Lukáš Zapletal | známka 1.33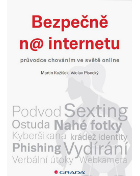 Když se mi dostala do rukou kniha o internetové bezpečnosti, okamžitě jsem si říkal dvě věci. Ta první byla podivení nad tím, jak je publikace malá (175 stran se vším všudy) a druhá byla představa jak se budu složitě a zdlouhavě touto odbornou publikací probírat. Dnes už vím, že ani jedna z těchto myšlenek nebyla oprávněná.
---

Monday, 27. June 2016 | Autor Václav Hejda | známka 1.00
bezpečnost, hejda, internet, recenze knihy

Dovednost srozumitelně prezentovat velké množství informací ostatním je jednou z těch, které nás škola nebo rodiče nenaučí. Škola ji neumí zařadit "do předmětu" a rodiče to pravděpodobně ve svém pracovním životě nepotřebovali.
---

Monday, 7. December 2015 | Autor Vlastimil Ott | známka 1.00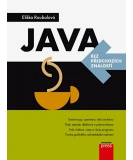 Publikací o programování v jazyce Java jsem již četl poměrně hodně. Některé byly tištěné, jiné zase v elektronické podobě. Jedny kvalitnější a další méně kvalitní. Ale protože mne Java zajímá, byl jsem velice rád, když jsem dostal možnost prozkoumat další knihu s touto tematikou.
---

Friday, 18. September 2015 | Autor Václav Hejda | 6 | známka 1.50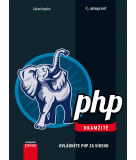 Táto knižka, ktorej podnadpis tejto knižky pre začiatočníkov je Ovládněte PHP za víkend sa snaží priblížiť tento často používaný jazyk hlavne začiatočníkom. Prečítajte si nasledujúcu recenziu a dozviete sa, ako sa to Callumovi Hopkinsovi podarilo.
---

Wednesday, 9. September 2015 | Autor Peter Gažo | známka 2.33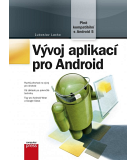 Pokud se orientujete v Javě a rádi byste programovali aplikace pro nejrozšířenější mobilní platformu, pravděpodobně sháníte knihu nebo učebnici popisující tuto platformu a vývoj pro ni. Může kniha slovenského autora Ľuboslava Lacka naplnit vaše očekávání?
---

Friday, 17. April 2015 | Autor Vojtěch Hutla | známka 2.00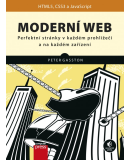 Chcete se naučit tvořit moderní webové stránky a aplikace? Tak právě tohle kniha Moderní web od Petera Gasstona slibuje. Co se s ní můžete naučit?
---

Thursday, 9. April 2015 | Autor František Zatloukal | 4 | známka 1.20
Poměrně neznámý, ale zajímavý a progresivní jazyk Simula 67 se specializuje na oblast profesionálního zpracování podnikových a vědeckých dat na sálových počítačích, především na diskrétní numerické simulace. Kniha Programování v jazyce Simula 67 pochází z pera velezkušené dvojice Z. Benda a J. Staudek. Oba autoři patřili na poli zpracování podnikových dat a teorie příslušných jazyků mezi naše čelní experty již v sedmdesátých letech.
---

Wednesday, 1. April 2015 | Autor František Bártík | známka 2.00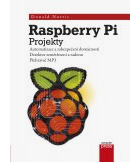 Hlavní síla miniaturního počítače Raspberry Pi není v jeho použití jako běžného počítače, nýbrž v jeho spojení s různými dalšími přístroji s cílem vytvořit počítačově řízený systém. Tato kniha ukazuje využití Raspberry Pi pro domácí automatizaci, hudební systém nebo třeba měření zemětřesení.
---

Wednesday, 25. February 2015 | Autor Lukáš Jelínek | 8 | známka 1.67
Jak jde dopředu vývoj všemožných aplikací, stejně tak se musí vyvíjet jazyk v kterém je možné aplikace psát. HTML je základním jazykem pro web a tak je bezesporu jasné, že i tento se musí měnit.
---

Monday, 24. November 2014 | Autor Václav Hejda | známka 1.43